This SLEEP Disorder PLR package presented by Dee Power, published author provides everything you need for your health and wellness blog or website.
Here is what's included:
Sleep Diary Sleep experts recommend keeping track of how you slept, the day's events, how you feel emotionally and any sleep aids you used.
The Sleep Diary does exactly that. Every day for a month you note in your Sleep Diary what happened. At the end of every week you review your progress and think about what you can do the next week to improve your sleep.The Sleep Diary has 31 pages, one for each day of the month, 4 weekly review pages and one monthly review page.
Copy the document over for the next month.
Cover graphic included.
Healthy Sleep Recipes Book 21 recipes, 9 pages and over 2000 words that focus on sleep inducing foods. Includes photos.
Sure you could just grab a banana before bed but why not create something that satisfies your cravings and helps you sleep. The recipes focus on food high in sleep inducing melatonin, trytophan, magnesium, and protein.
Try Inside Out Turkey Rollups or a Fresh Tropical Fruit Salad. Or maybe you'd prefer Stuffed Tomatoes.
Each recipe has been personally tested and refined by Dee Power (who has her own food blog.) Split the recipes up and use as blog posts. Use the book as a giveaway.
Cover graphic included.
Sell the book. Use it as a giveaway. Blog each recipe or use in a newsletter.














4 Articles on Stress Relief to Promote a Good Night's Sleep


Four Tips to Reduce Stress and Get a Better Night's Sleep
Four Tricks to Get Rid of Stress for a Restful Night's Sleep
Essential Oils Drop Your Stress Levels for a Good Night's Sleep
What Do Flowers, Chocolate and Yoga Have in Common?

8 sleep aid product reviews for Amazon products. The work is done for you. No scrambling around trying to find products that have a good sales record and positive reviews. You won't have to read pages of descriptions and hundreds of reviews. Product Prices range from $35 to $250. Two products are appropriate for babies, toddlers or children to appeal to parents and grandparents. Here's an example of one of the reviews each is at least 400 words long.

Products reviewed include:

Deep Sleep Weighted Blanket by Miran 401 Words $190.99 to $229.99 B07B2QLTLD

Sound+ Sleep SE Sound Machine from Adaptive Sound Technologies 416 words $129.00 B01LY3BP8G

MyPillow Classic Series Bed Pillow 405 Words $49.95 B00BC0SPIQ

Cloud B Sleep Sheep Sound Soother 422 words $35.88 B00IABHYV4

Muse: The Brain Sensing Headband 440 Words $249.99 B00LOQR37C

Sleep Hat - A Wearable Biofeedback Sleep Aid 422 words B00T3N4VKU $149.99

Bubzi Co Baby Sleep Aid Night Light & Shusher Sound Machine Stuffed Owl 411 words $30.95 BO6Y5Q5XRB

Sleep Easy Sound Conditioner, White Noise Machine 409 words BOOGFSF402 $59.99



Power Point Slide Presentation of Food to Help you Sleep Use the presentation on youtube or your own blog.
Only $17. That's right less than the price of lunch for all this material.
Because of the nature of PLR Content and Digital Downloads we don't offer refunds on this product. You can see the full details of the product on the sales page before purchasing. Any problems email authors @ brianhillanddeepower.com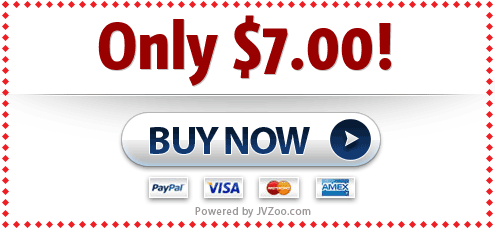 Copyright 2018 Profit Dynamics Inc. All Rights Reserved